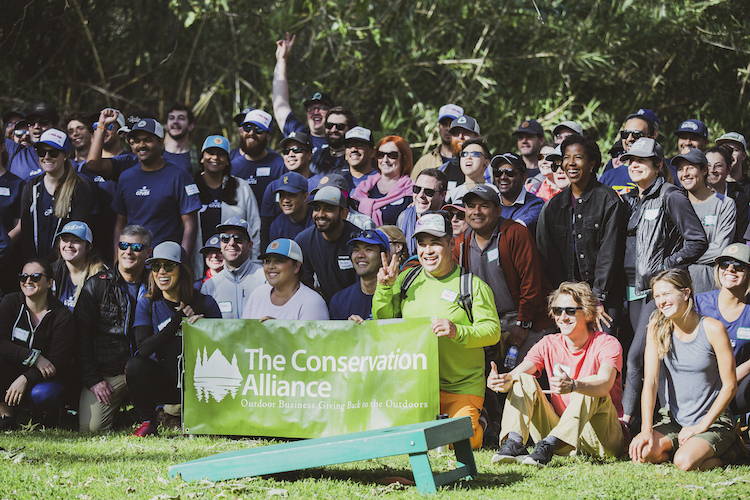 The Thomas fire in Ventura County severely impacted our public lands which included the Foster Park area in the Big Rock Preserve. We teamed up with The Conservation Alliance and their grantees and partners, Environmental Defense Center, Los Padres Forest Watch, and Ventura Land Trust to do some well needed restoration in the protected lands of Ventura. The Big Rock Preserve is located along the Ventura River Bike Trail just south of Foster Park in Ventura and is open to the public from dawn to dusk.

Over 200 Volunteers participated, and the crew was able to repair trails that were damaged by this winter's rain storms, as well as water all of the new plantings with water from the Ventura River, build new trails that had been blocked off by trees that had fallen in storms, and repair areas that were impacted by the Thomas Fire.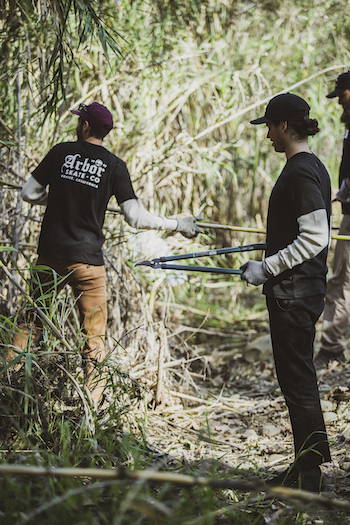 Arbor's Graphic Designer, Tony Safran, eradicating a small forest of Invasive Species.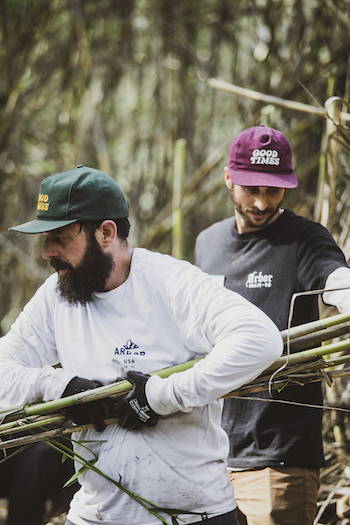 Arbor's Creative Director, Eric Waetzig above, and Arbor Venice Retail Associate Lauryn Kawasaki below, hauling out Arundo.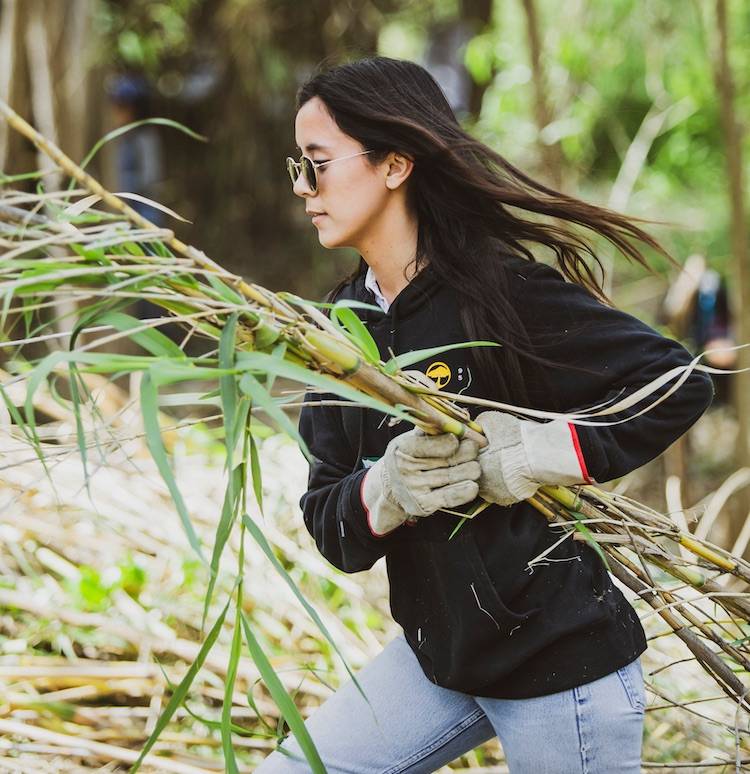 On top of all that work, volunteers removed 40 cubic yards of Invasive Arundo Giant Cane, a plant resembling Bamboo, which freed up a small forest of native Willow and Oak Trees.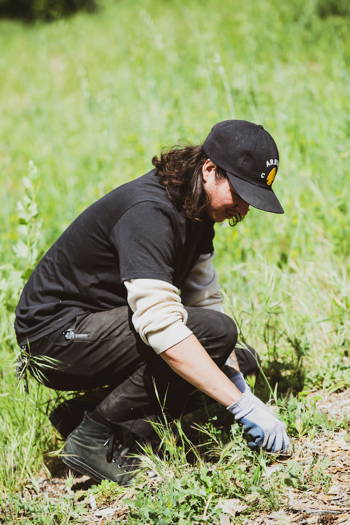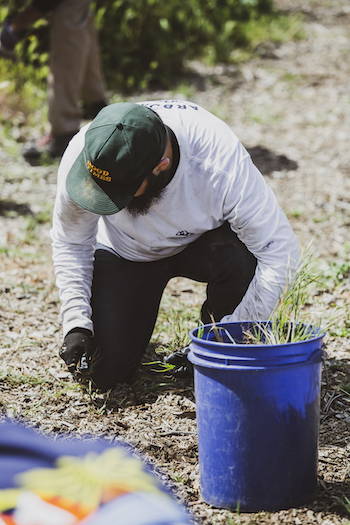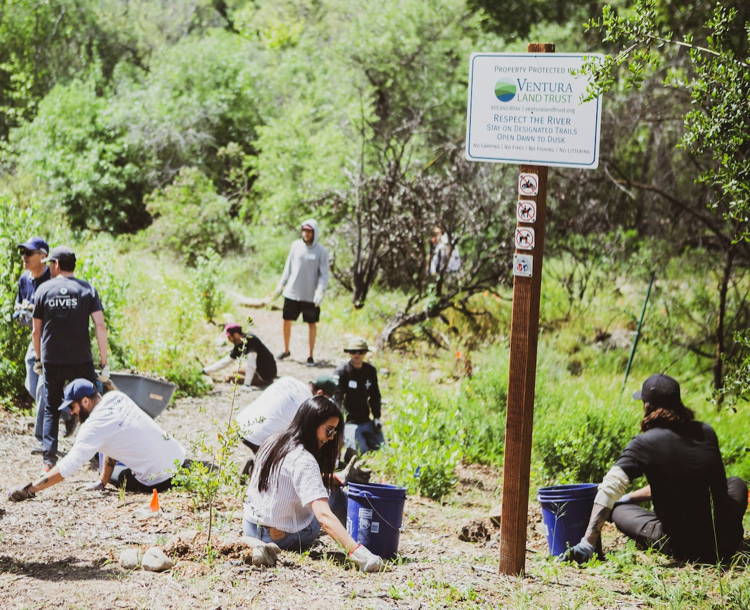 A mile of Hiking Trail to access the river was cleared of Invasive Weeds and restored with new mulch and river stones lined the trail.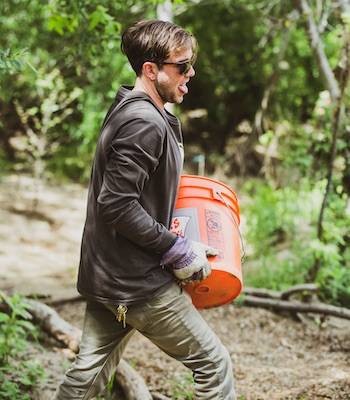 Arbor's Venice Retail Manager, Chris Reed, hauling river stones to create a perimeter along the newly restored hiking trail.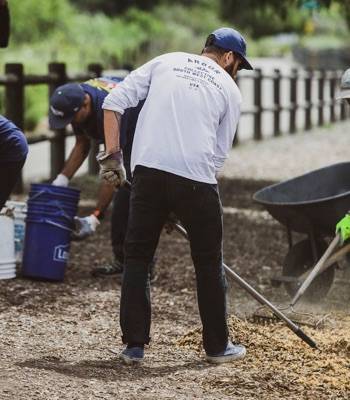 Dakota Franklin, Arbor's Assistant Brand Manager, raking in newly added mulch to the hiking trail.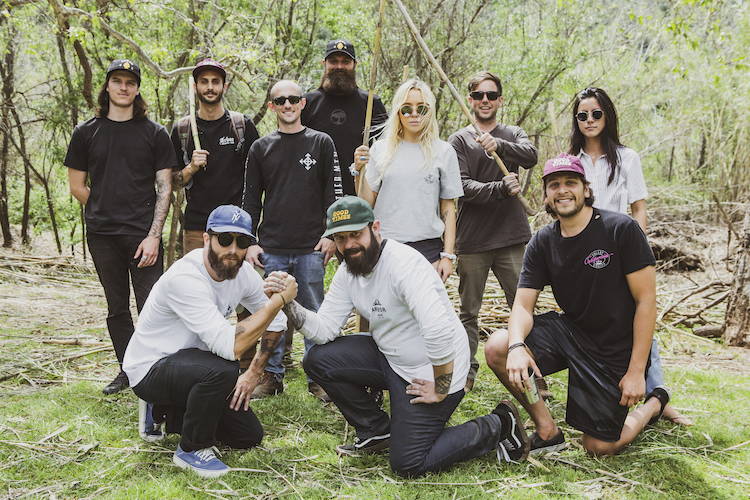 A big thanks to The Conservation Alliance and all participating groups and volunteers that supported the cleanup and restoration of Ventura's County public lands.