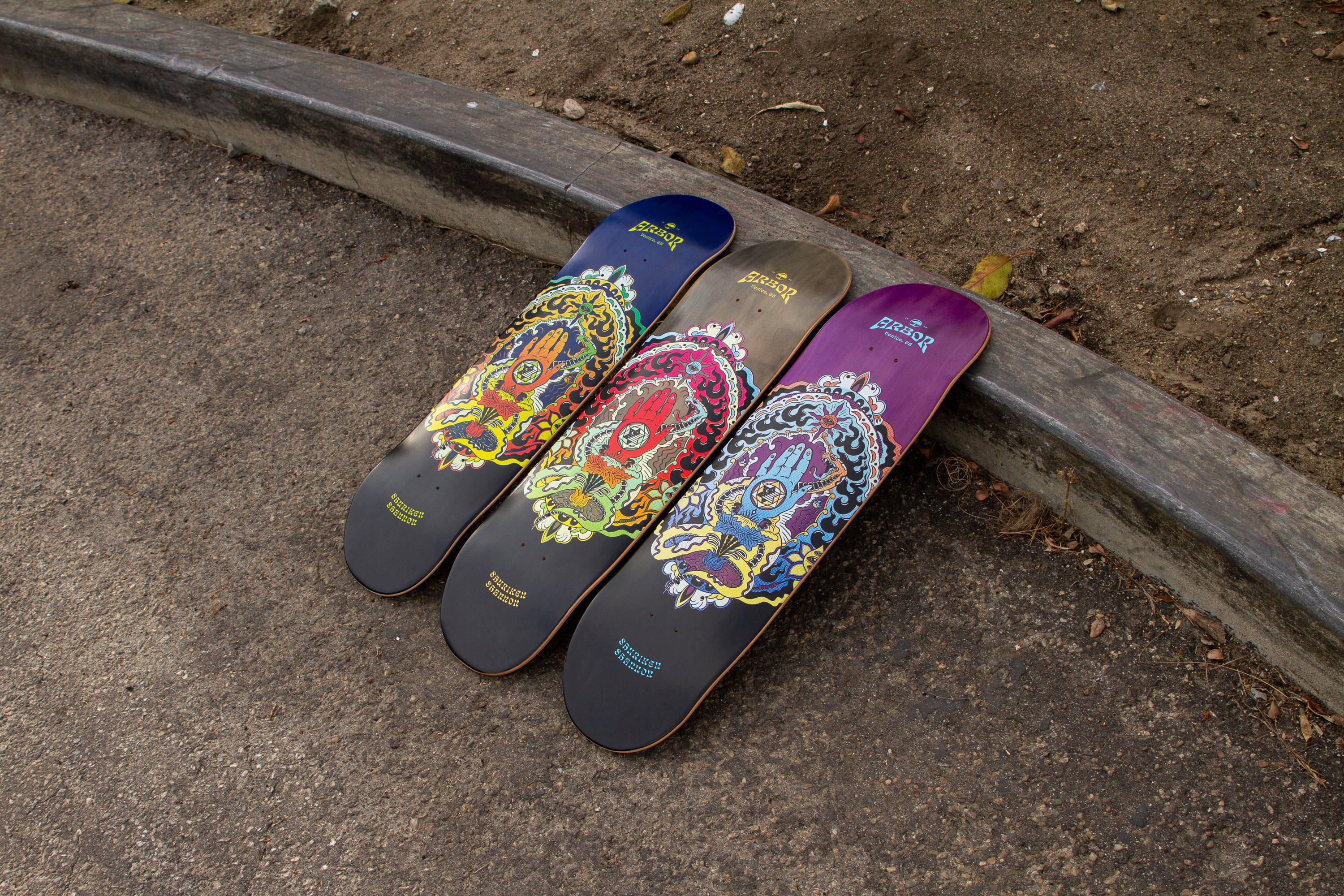 San Diego OG Shuriken Shannon continues to bring style and power to the Arbor Collective.
Shuriken's artistic approach to spots has always allowed him to see new possibilities for his uniquely creative bag of tricks. His Pro Models reflect his independence and hard earned perspective on his own skating.
Featuring artwork from friend, skateboarder, and tattoo artist Connor Getzlaff, as well as our in-house team of artists, his graphics speak for themselves.
Shuriken's shape is built with a softer concave for increased board control. Available in 8.0, 8.25, and 8.5.
Watch the throwback Video of Shuriken's first Pro Model with Arbor, and our first Collaboration with Artist Connor Getzlaff.