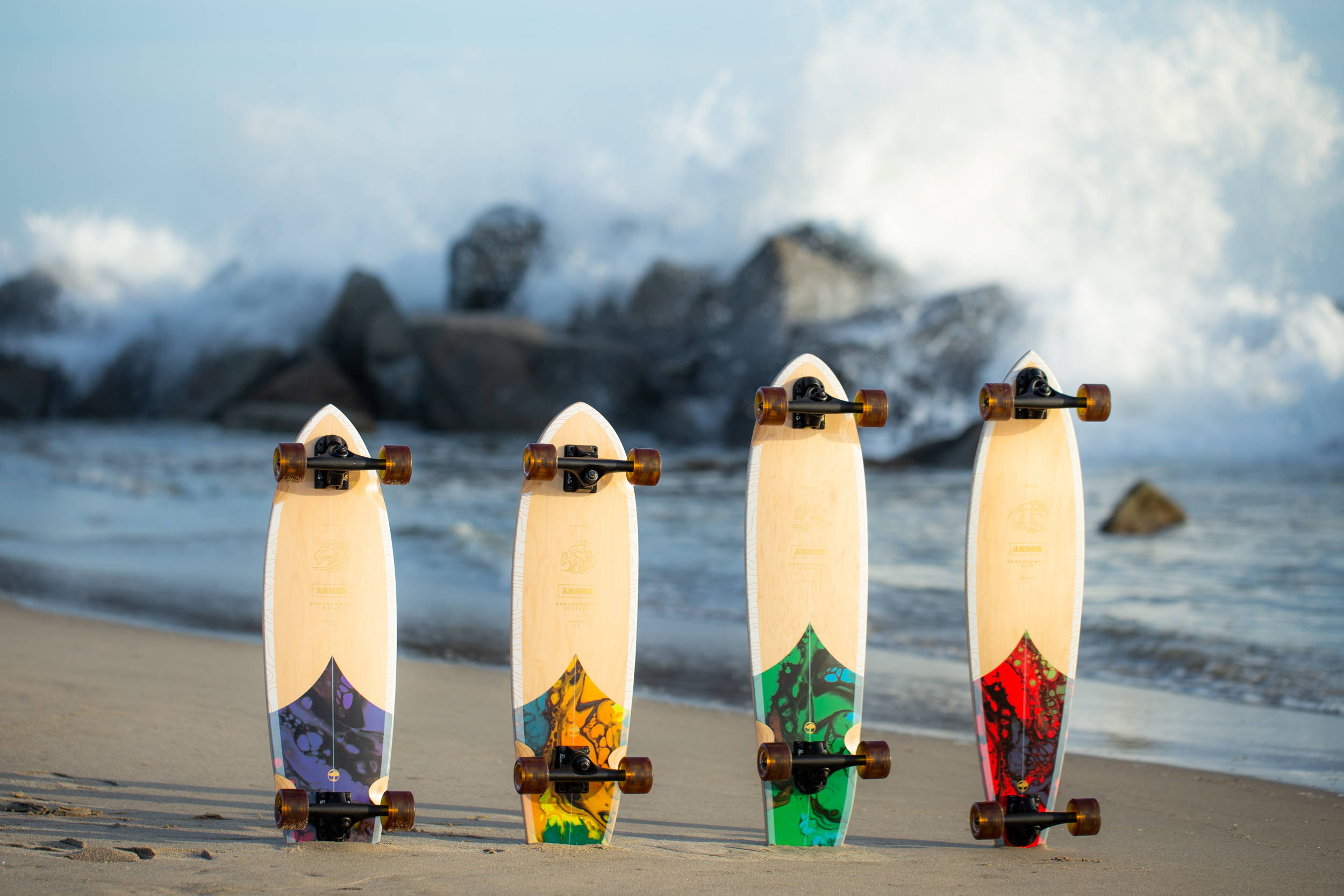 The Groundswell Series brings together our pinnacle, surf-inspired designs. Each model features a shape, art, and performance that reflect the deep connection between surf and skateboarding.
The art on the new 2021 lineup is inspired by the unique, abstract resin tints being offered by some of today's most innovative surfboard shapers. Our goal was to blend the clean gun and thruster lines found in the Groundswell shapes, with sustainable, natural wood grain, and the vibrant swirled color used in the best resin art out there. Each board also features a wave loosely based on a famous surf break, where you would find shapes being used that informed each corresponding shape in the Groundswell line. We hope you like the way it all came together.
A full quiver of surf inspired guns for down-the-line cruising, slashing banks, and old school carving.