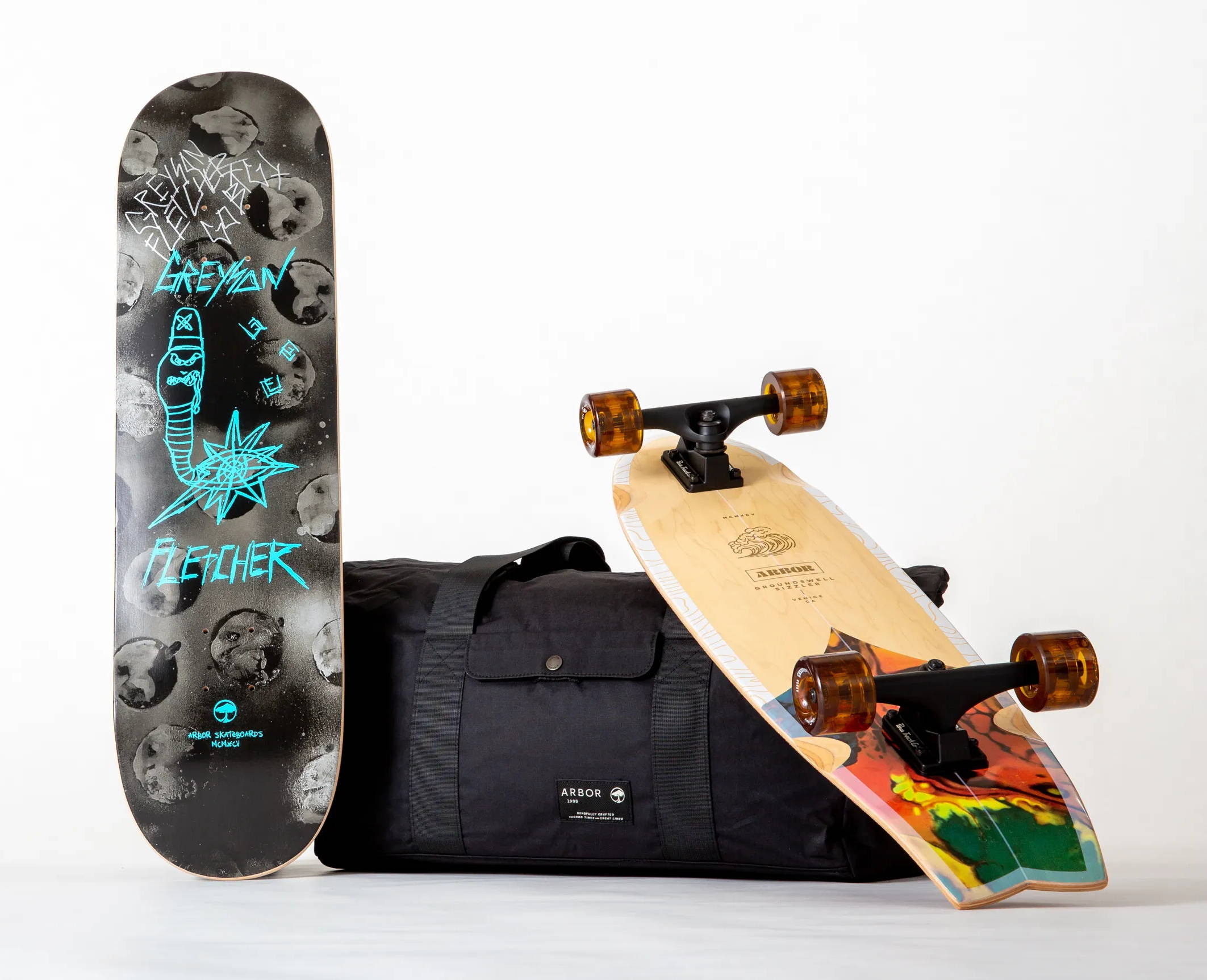 Seasons change, but the asphalt is open for business all year long. And to help get you rolling, we're giving away the ultimate skate pack. Enter below for your chance to win an Arbor Sizzler Groundswell Complete, a signed Greyson Fletcher Deck, and an Arbor Up-Cargo Duffel loaded with 805 gear.
L: 31.50" | W: 8.25" | WB: 14.25"
Built with a medium concave to provide a balance of board feel, while allowing mobility with foot placement.
L: 30.50" | W: 8.625" | WB: 17.00"
A swallowtail thruster for slashing banks, powering down any line, or carving tight pocket turns.