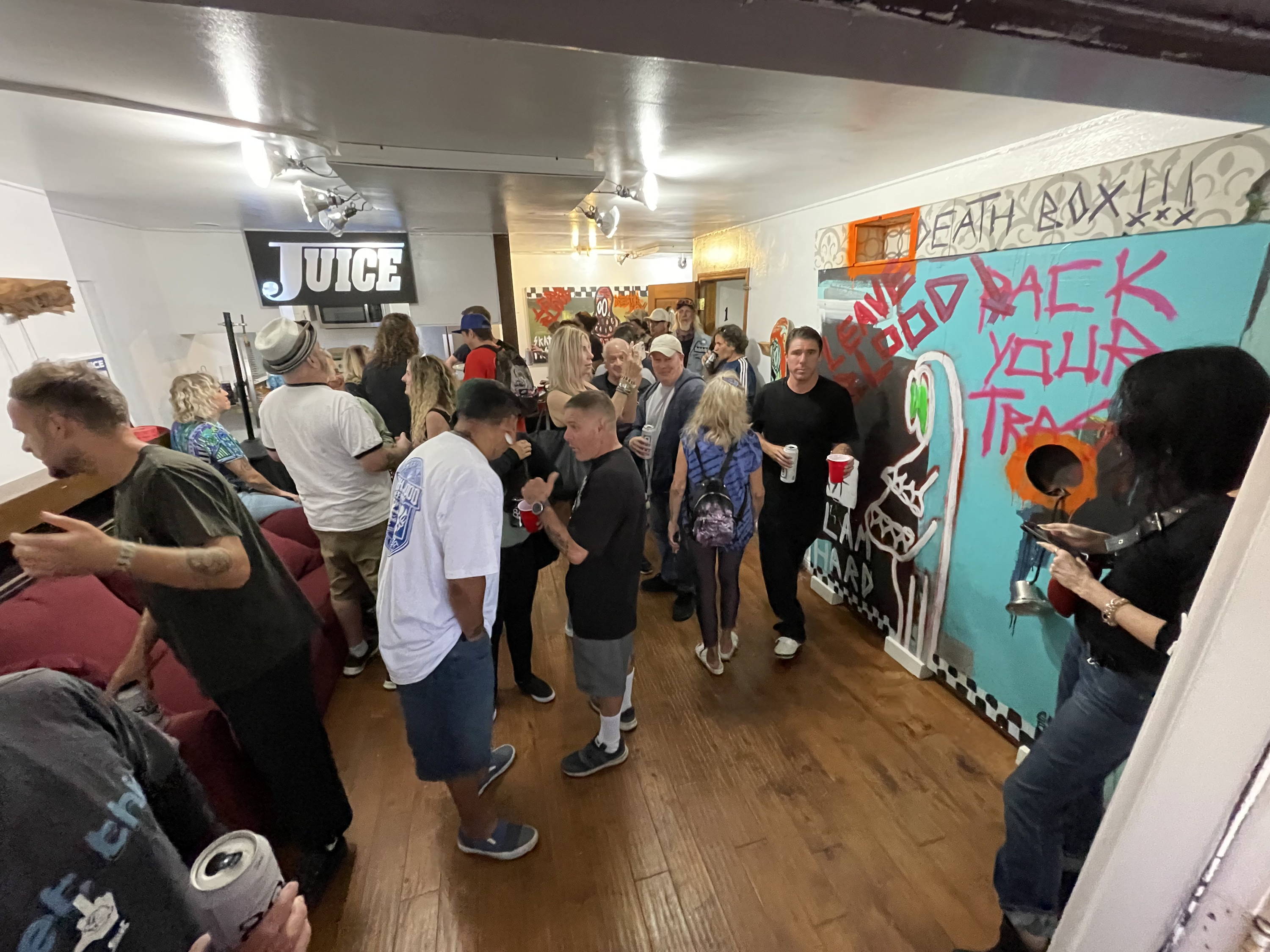 Greyson Fletcher's first Solo Art Show, G.L.H.F. (Good Luck, Have Fun) went off at Juice Magazine's Headquarters on the Venice Beach Boardwalk. It was a who's who of Skaters from all eras, Artists, Entertainers and Musicians alike. Tasty Suds from 805, and thirst quenching water from Proud Source kept the attendees satisfied until well after an amazing sunset that painted the sky red, and seemed to last all night.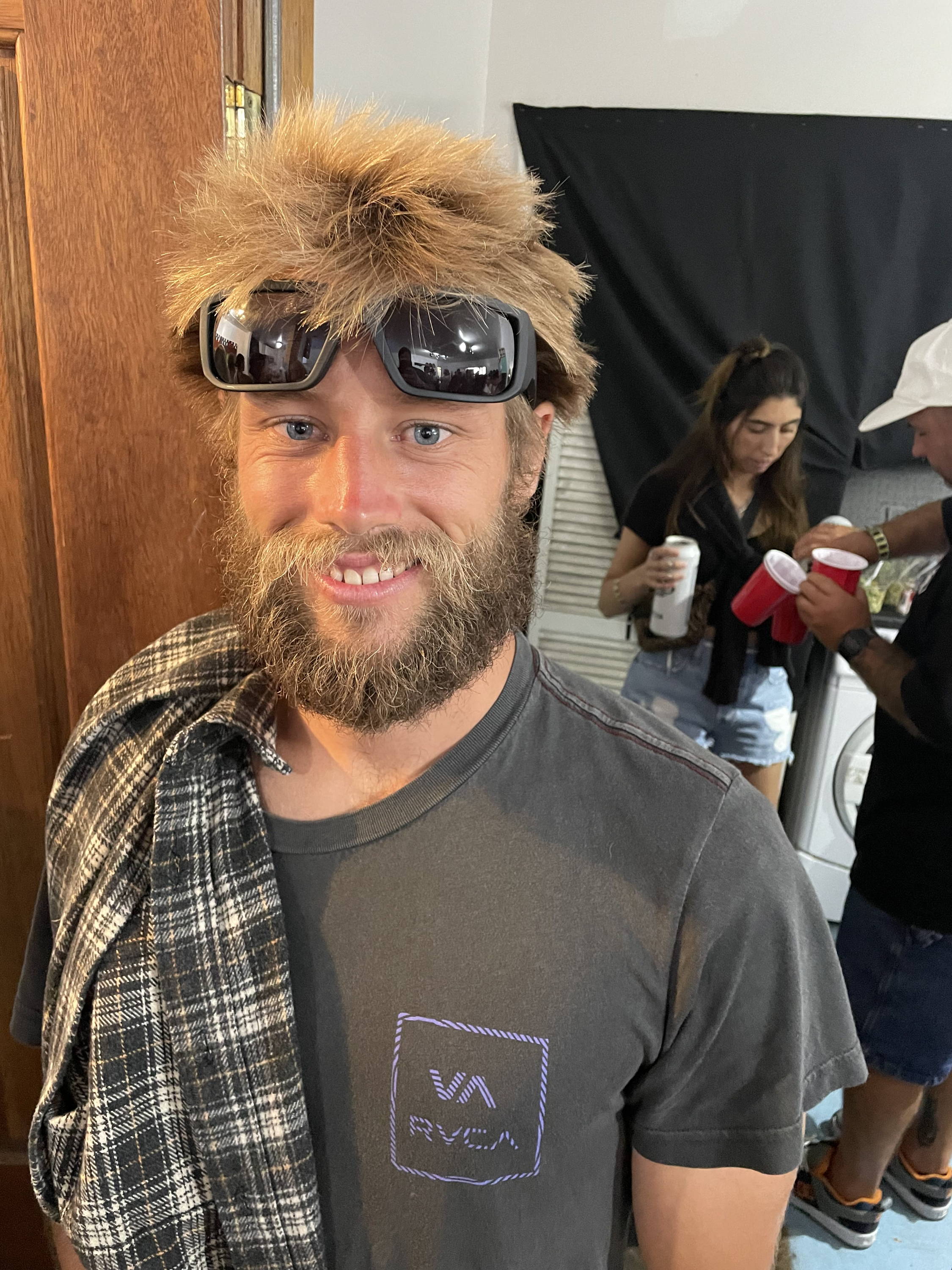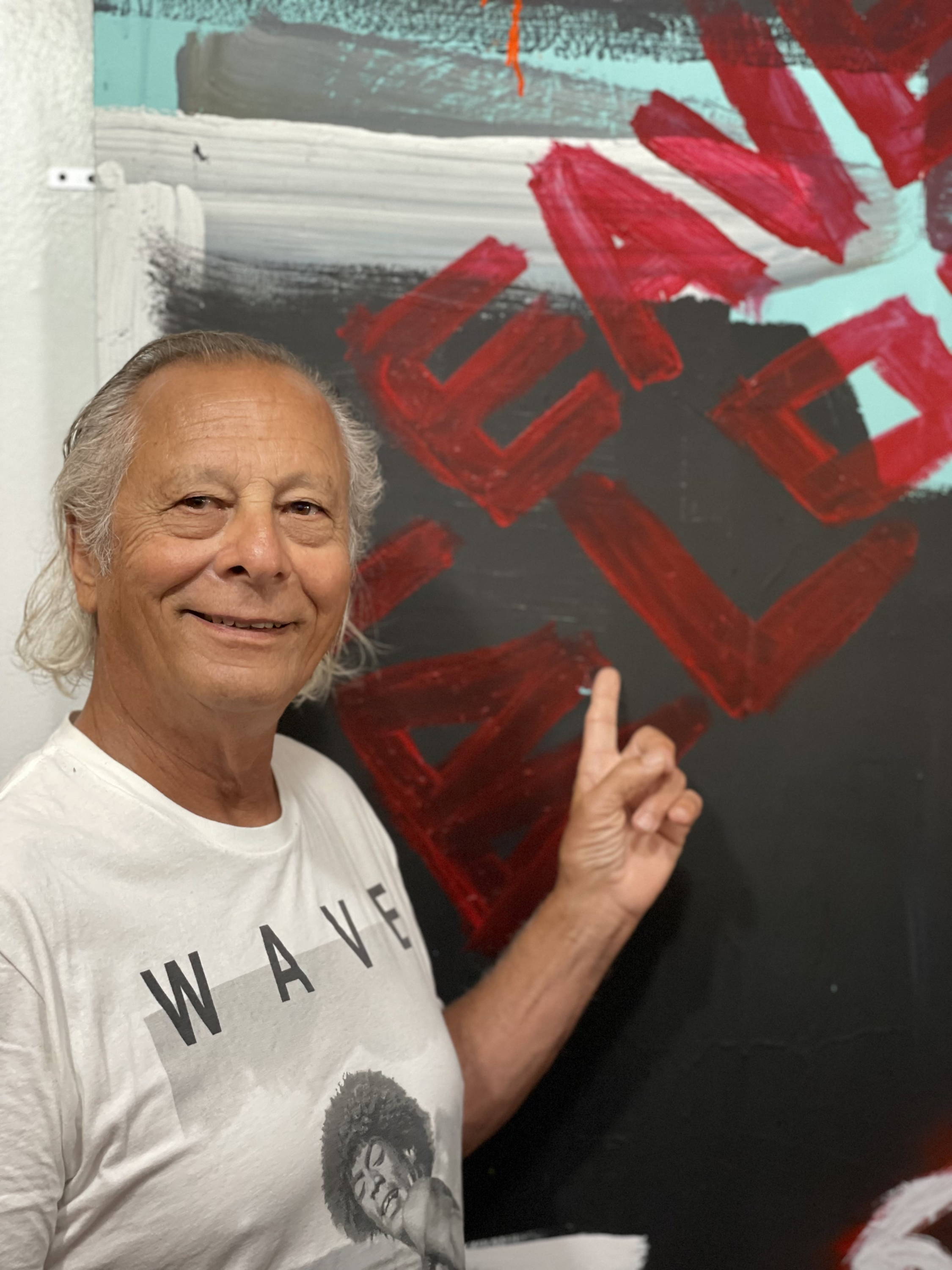 Greyson Fletcher and the Patriarch of the Fletcher Family, Herbie Fletcher.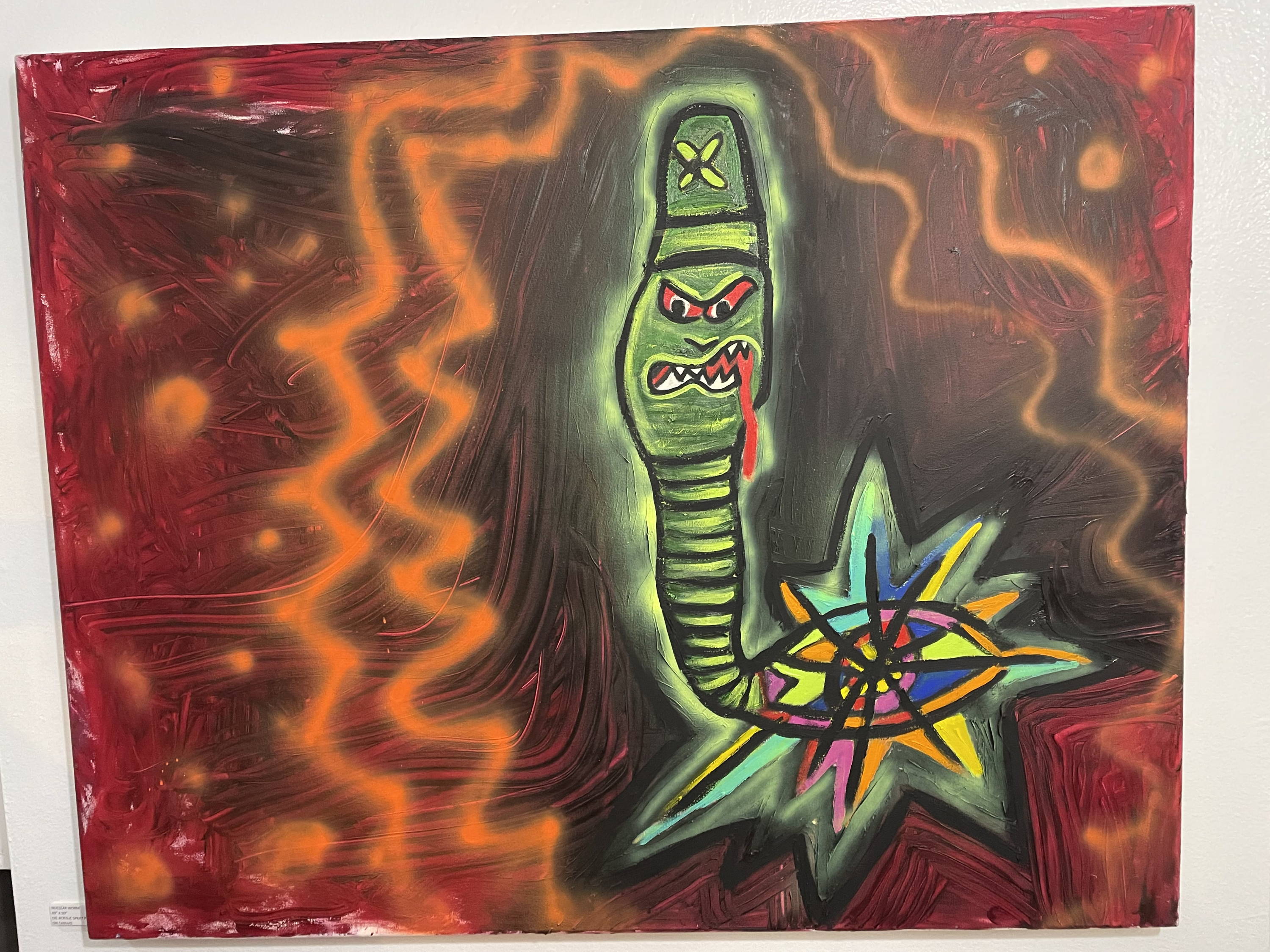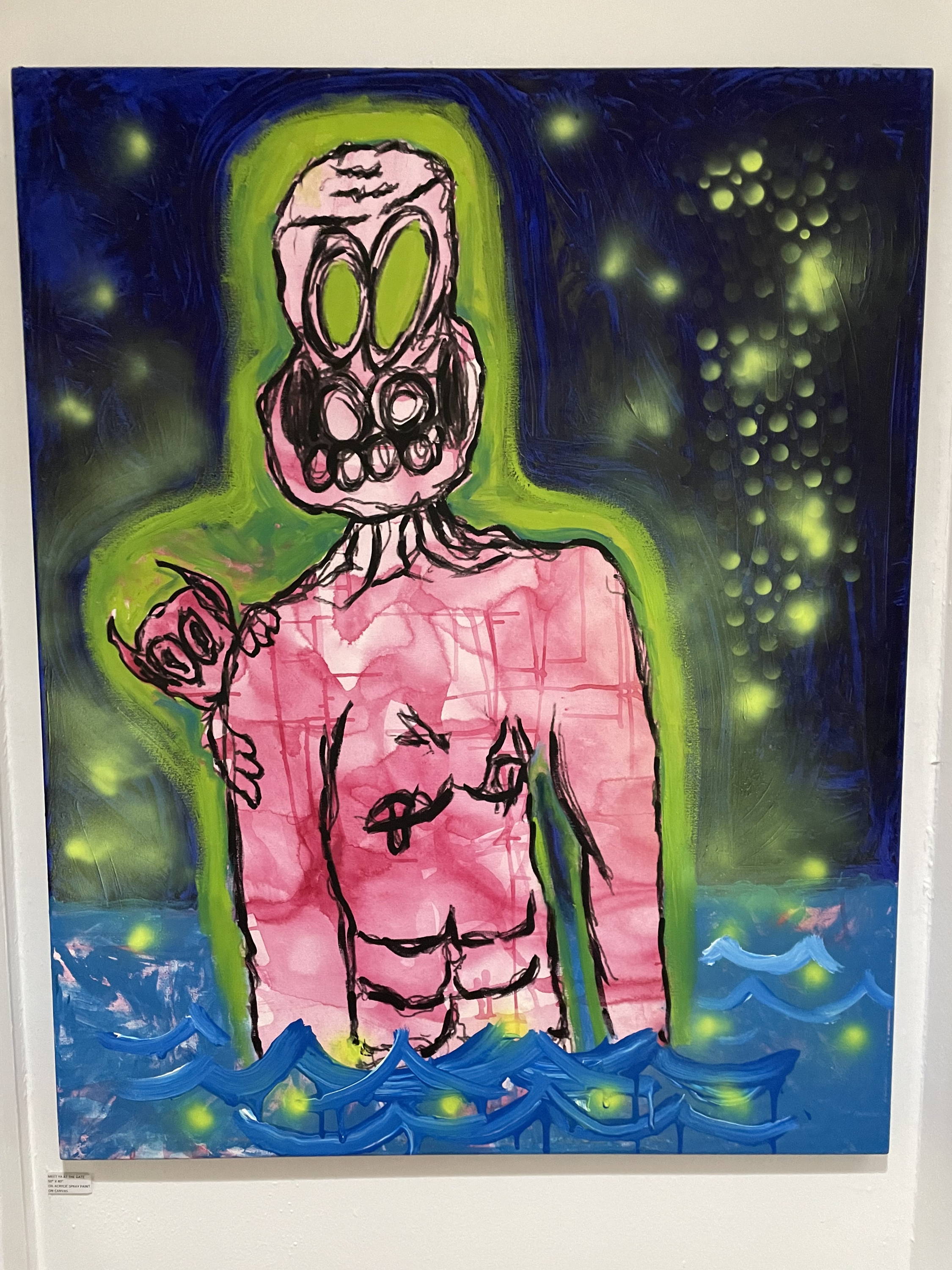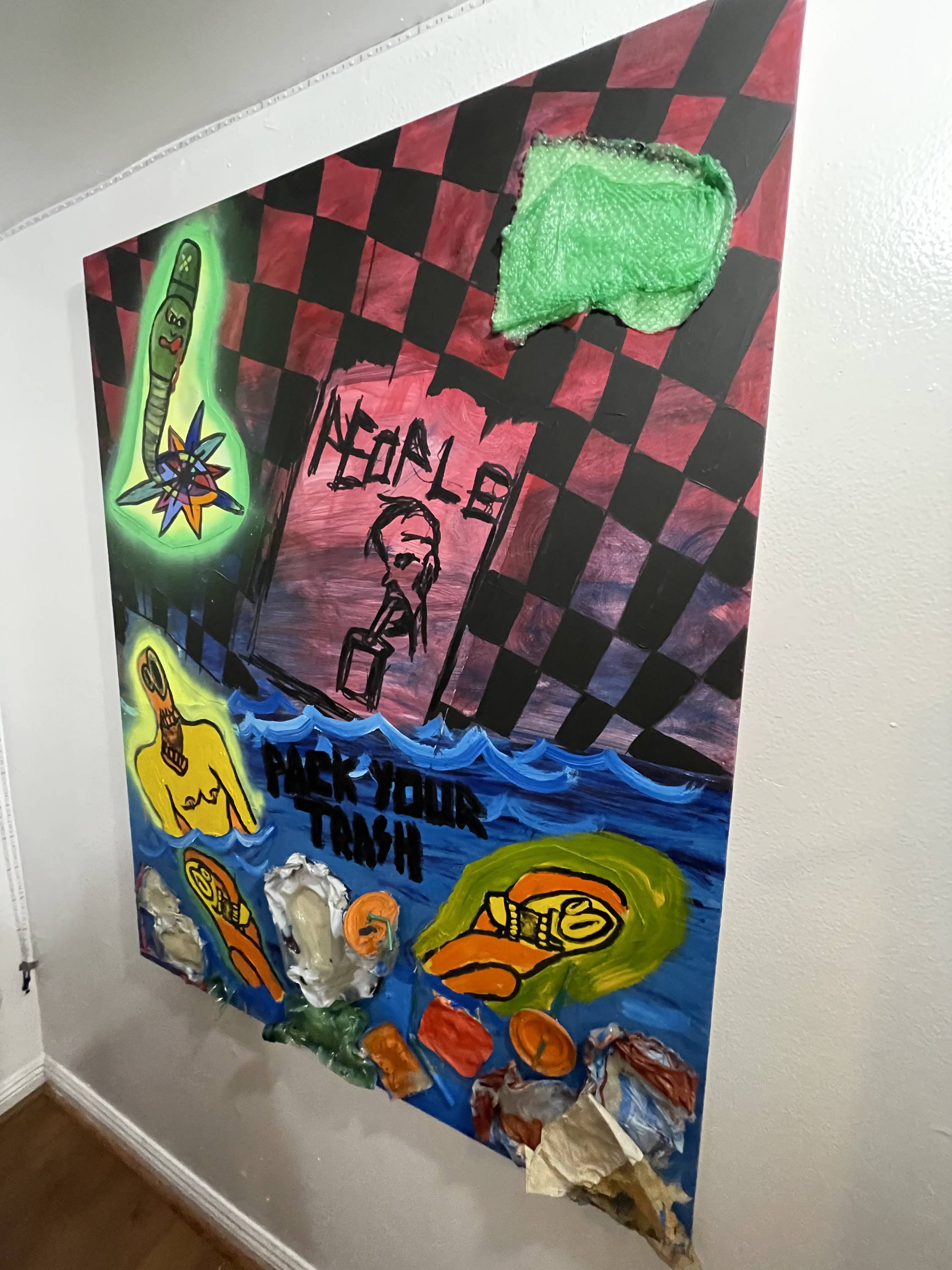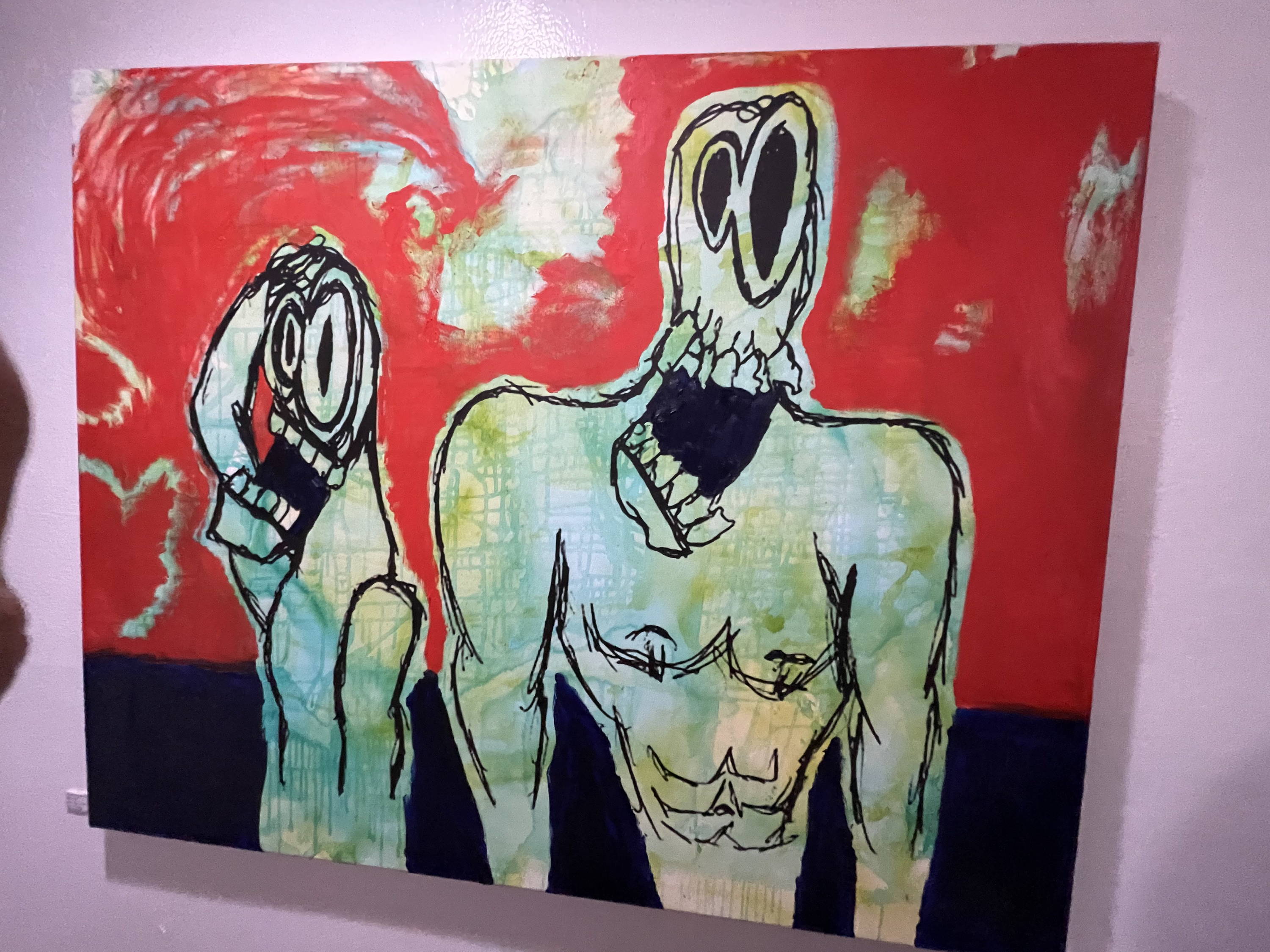 "In the year 2030, when the world was disintegrating from the fumes of pollution, there was a brief moment when a portal was created between this reality and the unknown. That gateway was referred to by the few who were chosen for the journey, as the WORMHOLE." - Greyson Fletcher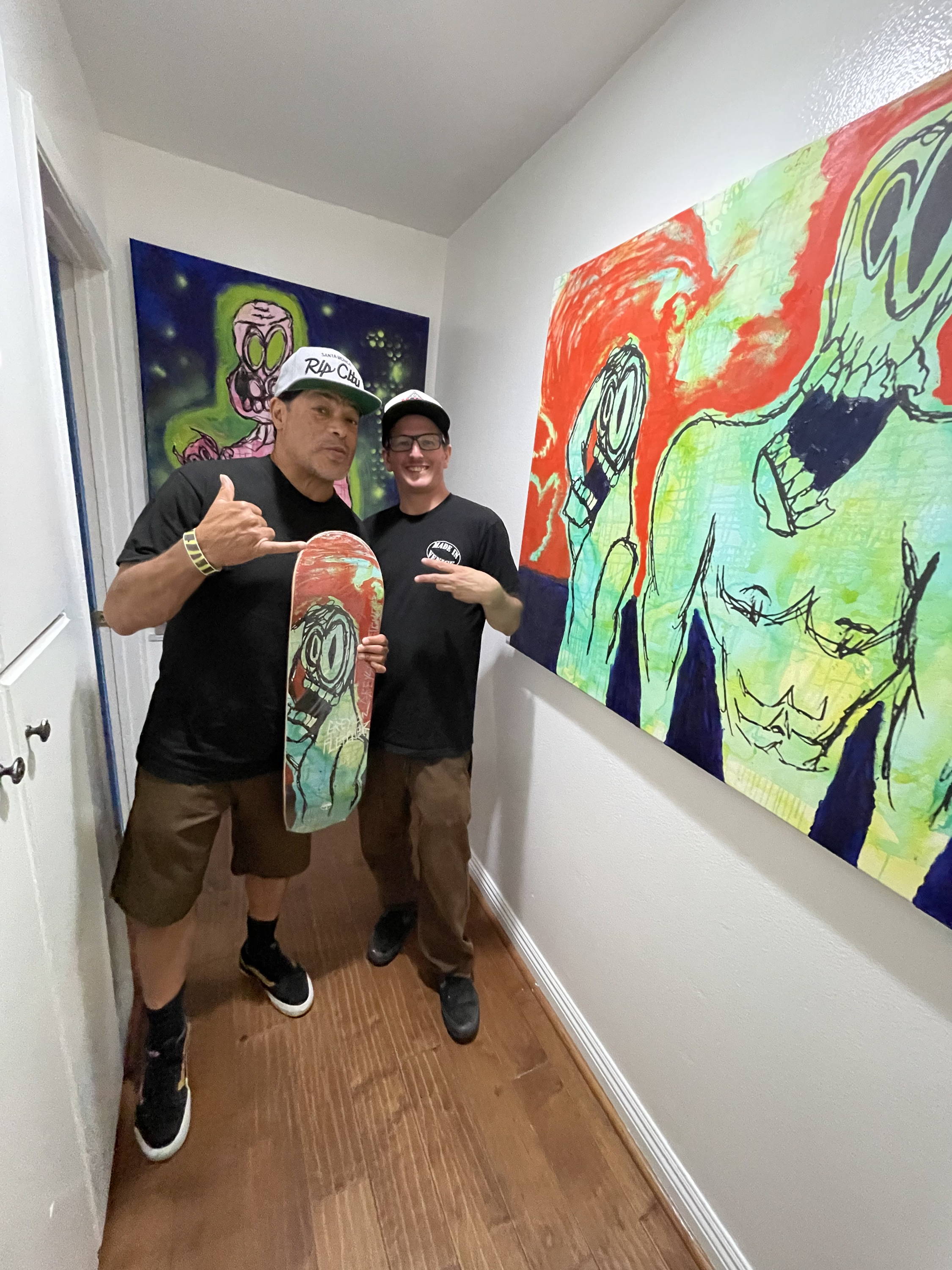 Robert Trujillo of Suicidal Tendencies and Metallica Fame scored a Greyson Fletcher Deck.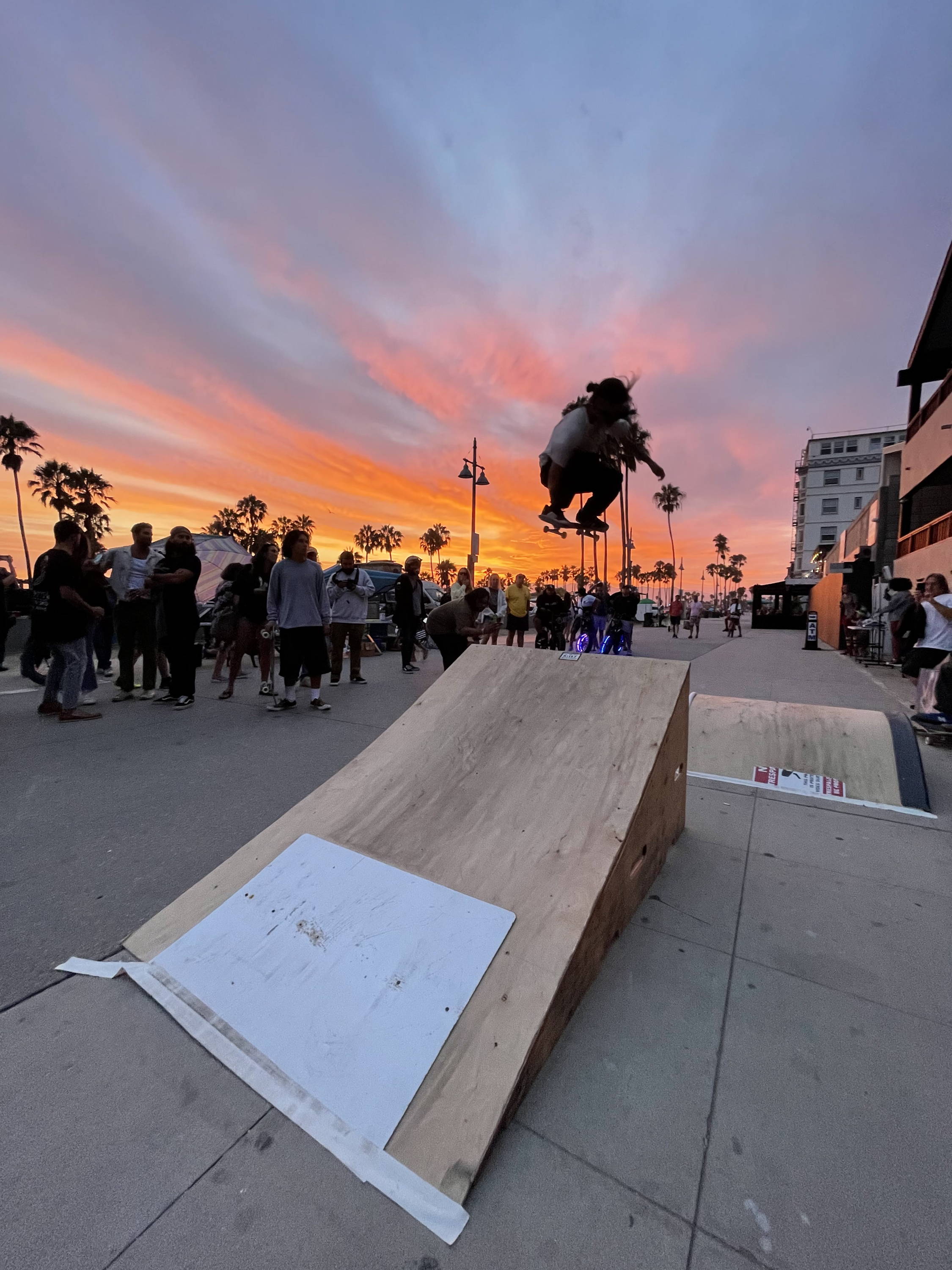 Arbor Team Rider Isiah Sanchez lofting a clean Backside 360 off the Launch Ramp to flat.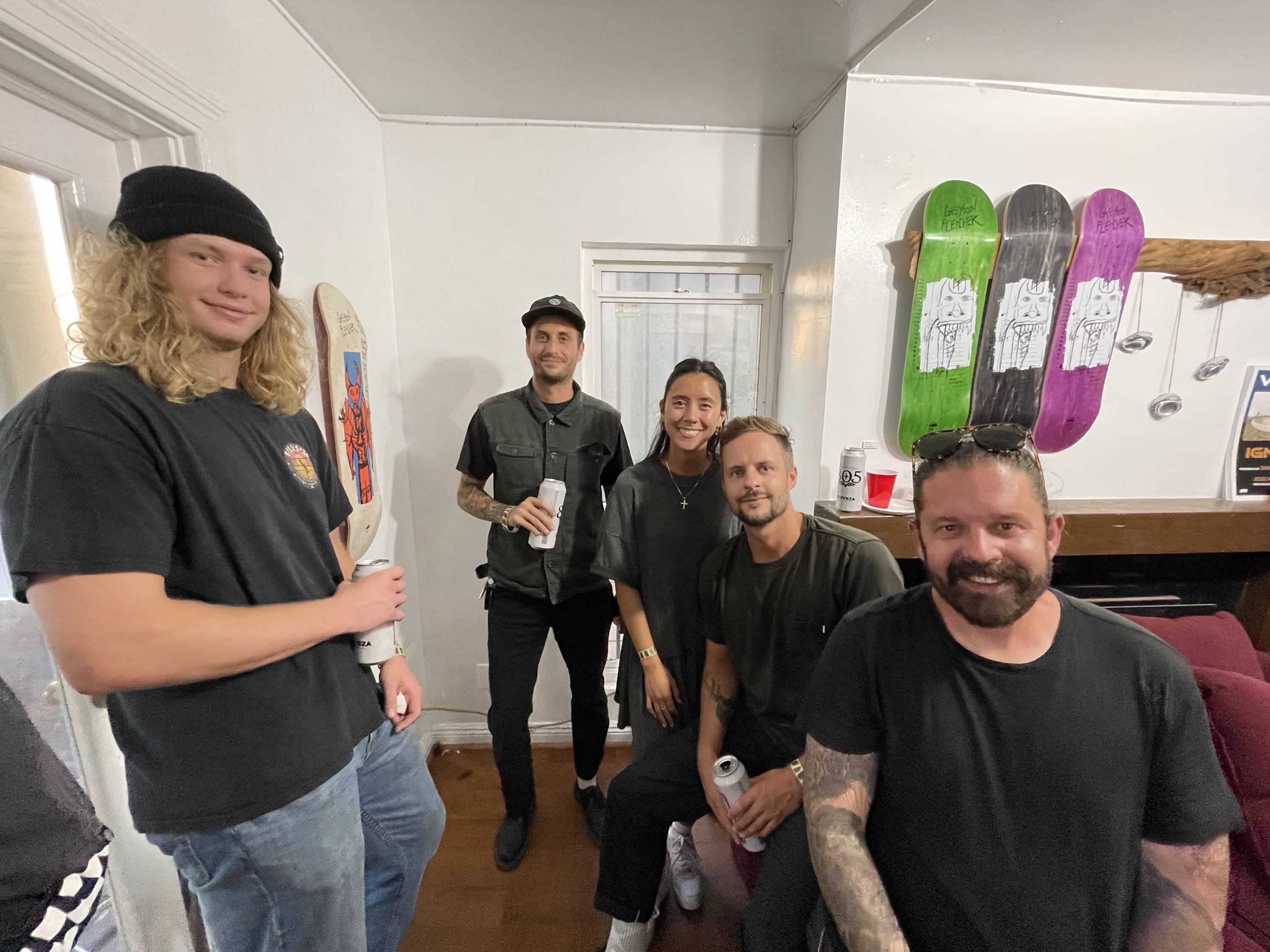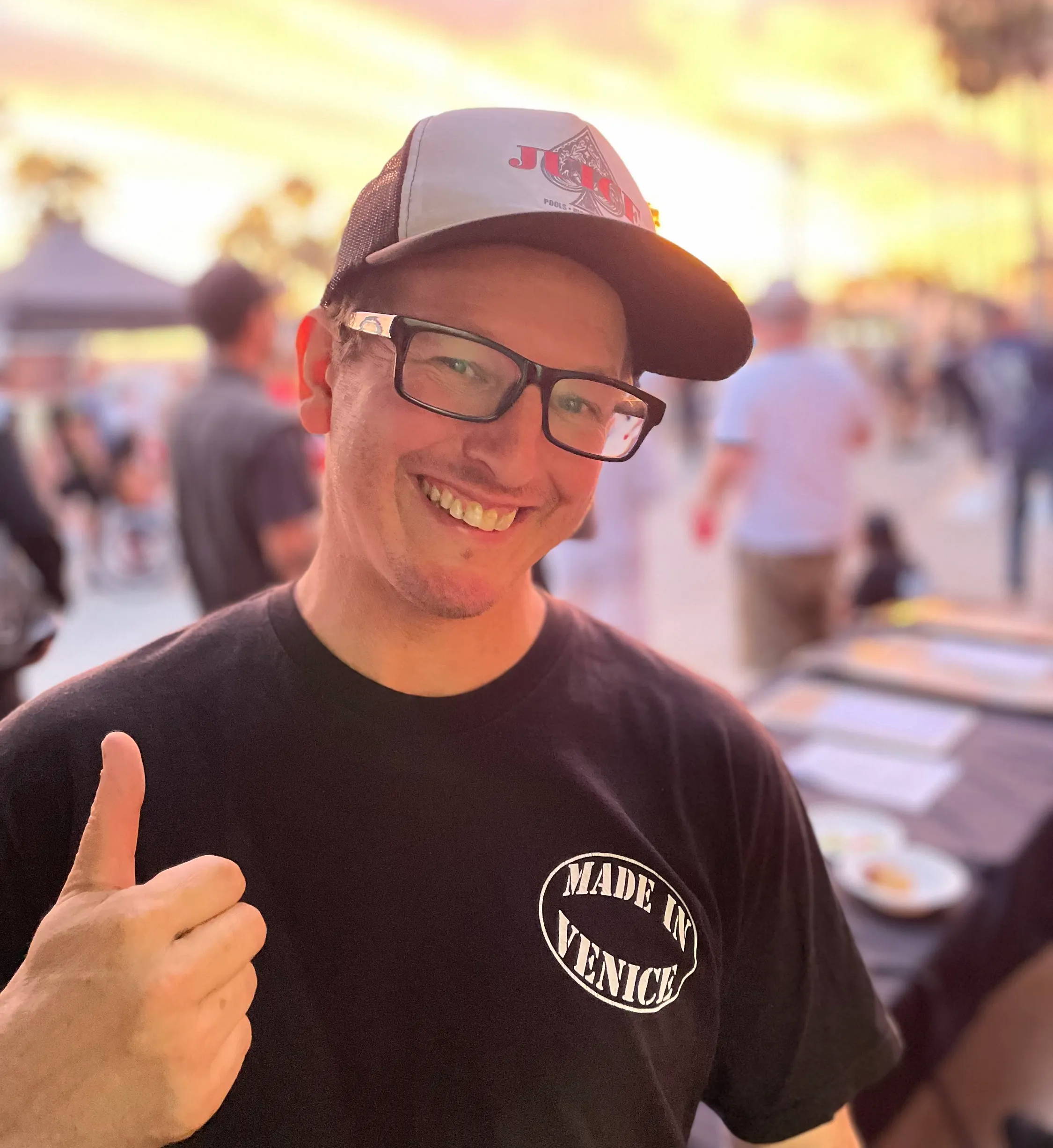 Juice Magazine's Dan Levy help down the mic all night and made sure the event was kicking!