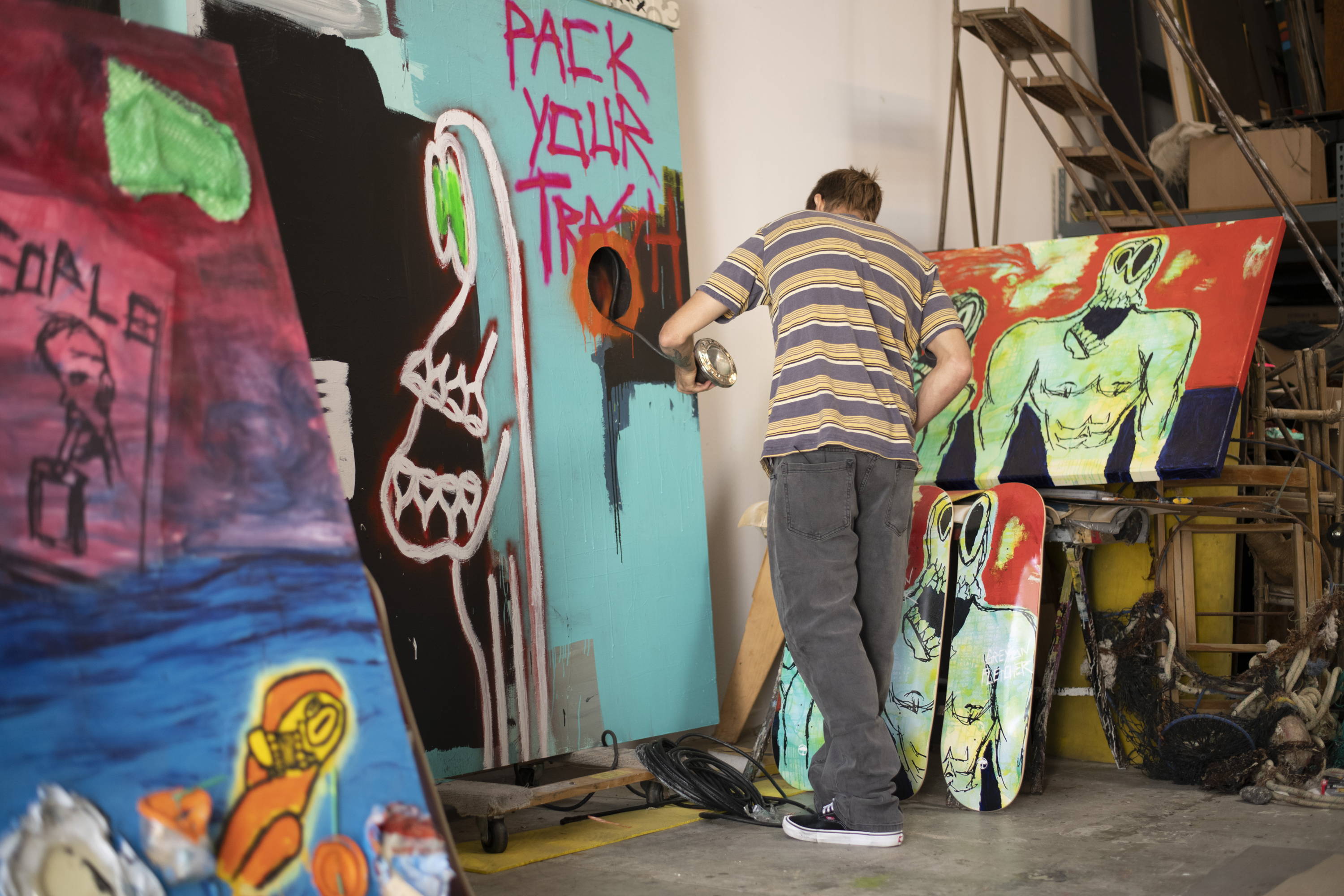 Arbor is proud to announce its first two pro models with Greyson Fletcher, with the release of Leave Blood. The new edit, filmed in Greyson's studio, and at his local San Clemente Skatepark, highlights Greyson's skills as both a skateboarder and an artist.
Arbor's mission is to reduce the impact that producing skateboards and snowboards has on the planet. For decades now, this effort has been shaped by both the athletes and artists the Brand works with. These distinct collaborators define performance, progression, message, light, and color for the Brand, as it works to deliver sustainability year-in, and year-out.
Every once in a while, an individual comes into the Arbor family who excels at both art and skateboarding. Greyson is just such a person, and the Brand is stoked to highlight both his raw, powerful skateboarding and deeply personal art in this film. Those passions made these new models possible - the first ever Greyson Fletcher shapes to feature his artwork.  
Film / Edit: Nate Shute | Music: Andrés Segovia "Leyenda"|  Photos: Cody Moyles
---
Raw and powerful Greyson Fletcher approaches skating with a chaotic spontaneity. His shape is built with a medium concave to provide a balance of board feel, while allowing mobility with foot placement.
Receive our latest Newsletter with releases, offers, guides, giveaways and more.