Take Cover for Smigus-Dyngus!
Smigus-Dyngus is the Polish tradition that celebrates life and renewal with the coming of spring, most easily described as a full-blown national water fight! 
All over Poland, in homes and throughout the streets, communities splash, pour, dump, douse, spray, drench water all over each other! 

To join the celebration, we are excited to share the newest pro model from Amelia Brodka! Amelia is a leader in radiating positivity, community leadership, with a raw passion for skateboarding. Following her first pro model the Baba Yaga, Arbor is pleased to release her newest graphic once again drawing inspiration from her Polish roots! 
Smigus-Dyngus takes place Monday, April 10th this year so you have plenty of time to gather your raincoats and umbrellas! With no passer-by spared, beware of renegade buckets of water, water guns, water bottles, water balloons from the sky, and more. You'll never know where or how it will come but one thing is for certain, you will get wet!
Pro Series - Amelia Brodka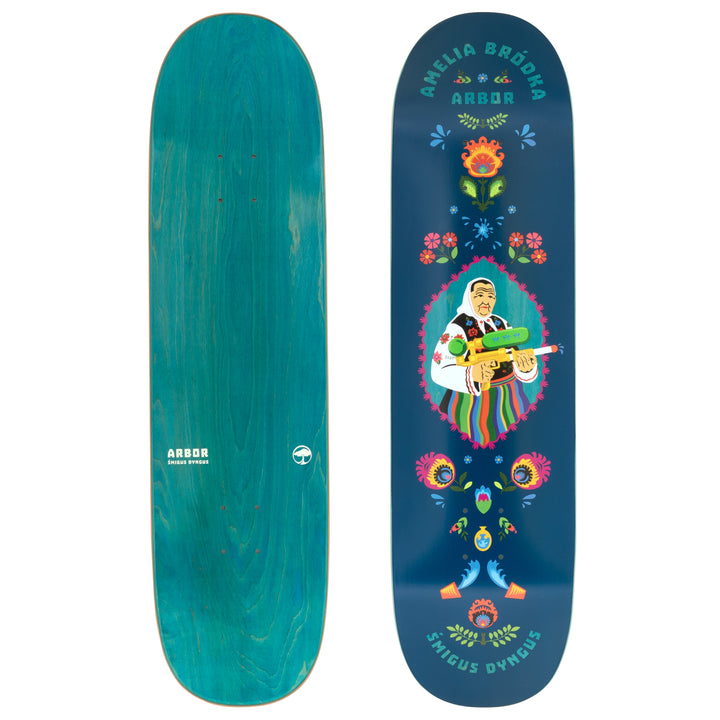 L: 32.25" | W: 8.50" | WB: 14.625"